The opening of Cornerstone Health Centre fulfils the dream of Nicole Meier, ND, in bringing a ecological, complementary health clinic to Georgetown. All of the practitioners at Cornerstone were chosen because of their exceptional ability. They represent the spectrum of health care needs an individual may have….. physical, emotional and spiritual. Cornerstone strives to provide the resources for healing in a calm and healthy environment. We continue to offer learning opportunities for our patients covering topics like detox, meditation, healthy home environments, and emotional defence mechanisms. The resources on site include an infra-red sauna and amethyst bio-mat for detoxification and weight loss, food sensitivity testing through electro-dermal screening or blood tests, a fully stocked naturopathic dispensary and exceptional retail sales items for health and well being.
Nicole Meier
Naturopathic Doctor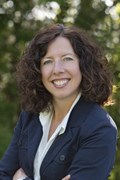 Nicole Meier, N.D. has been practicing for over a decade in Georgetown and maintains an excellent reputation as a considerate, moderate and approachable Naturopathic Doctor. She considers all of your health concerns and helps you develop a comprehensive and achievable wellness plan.
Nancy Britton
Electrodermal Screening Technician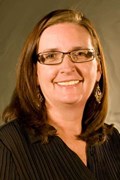 Nancy believes that "most people who seek out the care of a naturopathic doctor are on a journey towards health. This healing path is really a new beginning as they are encouraged to take greater responsibility and care of their own health". The idea of a mobile testing service is unique to the industry and the cornerstone of Ms. Britton's philosophy that electrodermal screening be done solely in collaboration with naturopathic doctors.
Garry Butwell
Doctor of Chiropractic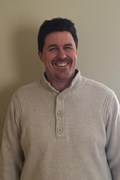 Dr. Garry Butwell is a licensed Chiropractor and a member in good standing of the College of Chiropractors of Ontario. Garry first studied Human Kinetics at the University of Guelph before earning both a Bachelor of Science in Human Biology and his Chiropractic degree from Logan College in St. Louis Missouri. Born and raised in Georgetown, Ontario, Garry returned home to practice in 1994 and has been supporting the spinal health of local residents since that time.
Kristine Freeman
Registered Massage Therapist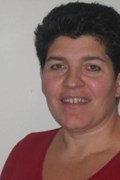 Kristine Freeman, R.M.T. was trained in massage therapy on the west coast of Canada. With 15 years of experience, Kristine's confident and calm hands can quickly convince your sore muscles to relax. A truly therapeutic massage.
Ashley Girard
Naturopathic Doctor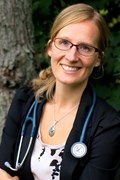 Dr. Ashley Girard, N.D. is a board-certified Naturopathic Doctor with the College of Naturopaths of Ontario, and a graduate of the four-year degree program from the Canadian College of Naturopathic Medicine. She has experience treating a wide variety of health concerns, and has additional expertise regarding pain management and urinary tract diseases. Ashley is passionate about educating her patients, finding root causes of disease, and inspiring change leading to a healthier and happier life.
Natalie Haynes
Psychotherapist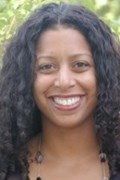 Natalie Haynes, R.I.H.R brings her sensible and empathic approach to her counselling practice. Her powers of observation will lead you to the root of the problem. Her goal oriented approach gets you on track and feeling better with a new attitude.
Craig Webber
Osteopath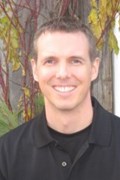 Craig Webber, D.O.M.P, R.M.T Craig practised for many years as a Registered Massage Therapist before studying Osteopathy. His remarkable gift lies in his hands. Craig uses his combined training to solve chronic and stubborn health problems.
Cornerstone Health Centre
6 Guelph Street, Georgetown
905-702-1944
Monday

Tuesday

Wednesday

Thursday

Friday

9:00am - 5:00pm

9:00am - 5:00pm

9:00am - 5:00pm

9:00am - 5:00pm

9:00am - 5:00pm